Earlier this week I begged for your help. My boss insists that my tie knot be knotted high and tight, resulting in the suffocation of your humble blogger.
Straight out of the 'things could always be worse' chapter, check out how China's paramilitary paramilitary police are forced to roll.
Nothing like a pins in your collar to perfect posture.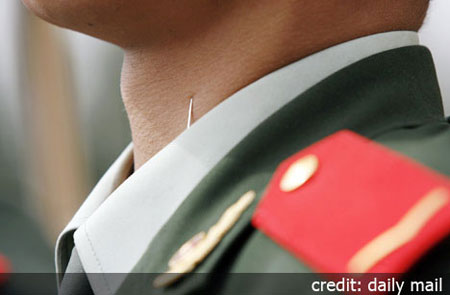 Read more about uniform torture here.