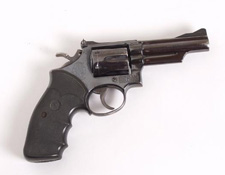 Daniel Kuch, a Washington resident, has admitted to having his friend shoot him in the right shoulder in order to get out of work.
Jeez. We never thought anyone would take our Sick Day Calendar THAT seriously.
Allegedly, Kuch was looking to avoid a mandatory employer drug test. He figured the shooting, which he originally told police was a drive-by, would get him off the hook long enough to let the drugs leave his system.
At least the drugs didn't impair his judgement.
Kuch has been arrested for lying to authorities, and his buddy (what a friend!), Kurtis Johnson, gets charged with
reckless endangerment.
I've heard a lot of crazy excuses for getting out of work, but this one has got to take the cake. Even at my most desperate moments, I've never thought of getting shot to escape the perils of work. Saying your shot is one thing, but actually taking the bullet is another mess entirely.