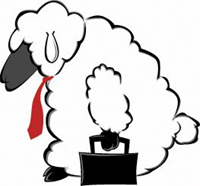 Every few weeks I deliver a post that reveals The State of Jobacle. I believe this transparency helps forge a tighter relationship with our readers.
– The Jobacle blog continues to grow, drawing in over 10k unique visitors a month.
– The Working Podcast is experiencing a tremendous resurgence, totaling over 60k downloads in February alone. Wow!
– Please, please, please take four seconds (literally!) to give us high marks.
– I've been toying with the idea of revamping Jobacle to a more magazine-type Web style. Preview the testing site and let me know what you think. I'm undecided. Your feedback will determine what happens.
– One of our regular bloggers, Sally Lawton, is moving on to greener pastures. If you are interested in filling her post, check out some of her work here and drop me an e-mail at jobacle (at) gmail (dot) com.
– So far in 2008, the top five posts are:
How to (Not) Write a Goodbye Letter to Your Co-Workers

8 Types of Office Crushes
Office Animals: Which Do You Work With?
Get Your Employer to Pay for an Online Degree
– The number of freelance blogging projects coming my way has recently increased. That's a beautiful thing. If you're looking for a freelancer for your written and audio needs, let me know.
Thank you to everyone. Your feedback, e-mails and regular visits keep me more motivated than you'll ever know.
Let's continue to Make Work Better!