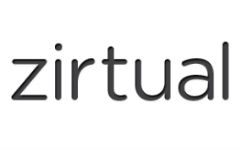 Maren Kate Donovan is the founder and CEO of Zirtual, a San Francisco company that matches up executives and professionals with virtual assistants. Born and raised in Las Vegas, Maren came up with the idea for Zirtual at a 24-hour cafe on the Strip in Vegas. She got her start selling jewelry on eBay and has run various online businesses since her 18th birthday. Zirtual received $2 million in funding from the VegasTechFund, a start-up incubator created by Zappos founder Tony Hsieh.
Below, Maren answers a few questions about how she manages her time and what she gets out of virtual assistance.
How do you stay productive at work?
By working in spurts versus long periods of time. I very rarely stay in one location for longer than 2 hours. I feel it kills productivity entirely and invites distraction. I prefer a lot of walking meetings both in person and over the phone (for both my virtual and in-person staff).
What is the first thing any executive can outsource to improve their day-to-day productivity?
Their calendar! The amount of time and energy wasted on the back and forth communication involved in finding meeting times/locations/cancellations/rescheduling during the day is an absolute unnecessary time suck that is easily delegated. I don't look at my schedule until first thing in the morning, every morning, as I fully trust my assistant to plan my days in a way that works for me. It's a beautiful thing!
Can a virtual assistant be of value to an employee just under management level that wants to get ahead?
A virtual assistant fits this role incredibly well. It's hard to put a price on the ability to delegate all of the daily items that stop you from focusing on what you're best at. Also, delegating is a great exercise in learning about yourself, where your weaknesses are and it is incredibly freeing to be able to trust someone to handle the rest.
What is the first thing you do when you get to the office in the morning? How does it help you reach maximum productivity?
I spend 30 minutes decompressing notes in my notebook from the day before and setting my priorities for the upcoming day, looking over my calendar and then taking a few minutes to focus on how I want the day to go. I also have allotted myself an hour of morning creative reading time every other day.
c5ff558aecdf7460a9cf0bbe05c1b6b4decfb4b68d3c6f4a81