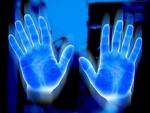 Starting today, domain names with a dot me extension will be sold for the first time to the general public.
Originally reserved for the tiny nation of Montenegro (extra points if you can spot it on a map), the country has decided to ride the social networking wave by removing previous restrictions on .me domain name ownership. Smart move. After suffering financial losses of over $6 billion in the late 90s, the dot me revolution could help the territory dig out of debt.
Domain registration service EnCirca will be facilitating the sale process and has announced the following roll out schedule:
* May 6 – May 20, 2008: General Sunrise
* May 20 – June 6, 2008: Quiet Period
* June 6 – June 26, 2008: Land Rush
* June 26 – July 17, 2008: Quiet Period
* July 17, 2008: Open Registration
I would recommend marking July 17 on your calendar today. That's the day you would be wise to purchase YOURNAME.me. It's a natural fit for an online resume and a smart way to take ownership of your name (especially if someone already owns the .com version or you have a popular moniker).
Controlling your name – and information connected to it online – is imperative for job seekers. Heck, even if you're not looking for a job, you want to be in control! You'd be hard pressed to find a hiring agent who will not Google your name. Your goal must be to present yourself in the best light possible.
I'm not sure what a dot me will set you back, or how they will be indexed on the major search engines, but take this as reminder to get a grip on YOU online.
A good resource to find all of those social networking sites you registered for and then forgot about is Pipl.com.