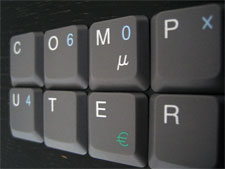 Episode #75 of the Working Podcast brings you the following career advice and employment news:
– 5 reasons why it's important to talk to your boss, manager or supervisor if you want to get ahead in your career.
– My wife, who knows absolutely nothing about technology, helps bring you the hottest tech careers for the next decade.
– The Career Filter, the part of the show that brings you the hottest career resources, shares 5 Facebook apps that can help you land a new job. Plus learn about Jiibe and Web-based project management tool 5pm.
If you've ever written an office memo (or just read one!) we've got a great song for you.
There are three ways to listen:
– Stream on our homepage (shows plays instantly)
– Stream from the player below (about a 60 second load time)
– Download direct